Mr._Torino
Ward A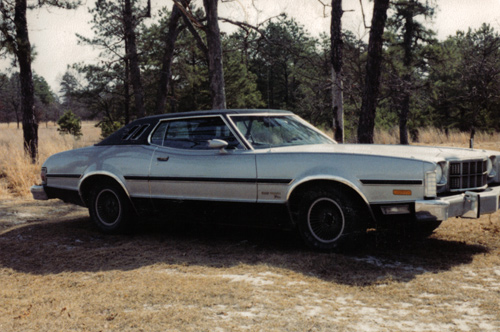 Posts: 865

Sanler's latest most honored bad film of all time
« on: Apr 11th, 2012, 8:55pm »
Quote Modify
---
Sandler's latest most honored bad film of all time

Movie history was made Sunday night — and, no, it had nothing to do with "The Hunger Games."

You probably missed it, but for what had to be the first time ever during an awards ceremony, a single movie won every category presented — 10 in all.

Not that the stars and filmmakers are celebrating their sweep.

Or maybe they are. After all, any publicity is good publicity, even the kind that comes with being recognized as the most "honored" bad film of all time.

The 32nd annual Razzie Awards, celebrating the year's worst moments in filmmaking, were held in Santa Monica, Calif., and the Adam Sandler comedy "Jack and Jill" swept every award.

Congratulations, guys!

Some of the categories were a stretch — Sandler, who plays both title characters, won for worst actress as well as worst actor, and the film won worst remake, rip-off or sequel (apparently, Razzie voters deemed it a remake of Ed Wood's "Glen or Glenda").

"Jack and Jill" also won worst film; worst supporting actor (Al Pacino, who now has more career Razzies — two — than Oscars — one); worst supporting actress (David Spade as Monica); worst screen ensemble; worst director (Dennis Dugan, who, like Sandler, also won this year for "Just Go With It"); worst screen couple (Sandler and Pacino/Sandler and Katie Holmes); and worst screenplay.

Was the film really that bad?

I don't know, I didn't see it. But plenty of people did; the movie grossed more than $74 million domestically, ranking 48th out of 598 films released in 2011, according to boxofficemojo.com. It's also among the top 20 DVD rentals, four weeks after its release.

And maybe those are the people who deserve the Razzies — the ones who actually paid money to see this historically bad film.

Sure, you can blame some of "Jack and Jill's" success on kids who don't know any better; Sandler was named favorite actor at the 25th annual Nickelodeon Kids' Choice Awards Saturday. (Those same kids also voted "Alvin and the Chipmunks: Chipwrecked!" their favorite movie of the year, which doesn't speak particularly well for the next generation of filmgoers.)

But most of the blame has to go to the parents who thought this critically ravaged film (it scored a 3 percent on Rotten Tomatoes) was suitable family entertainment.
Memo to moviegoers: "Adam Sandler" doesn't automatically equal "funny." (They at least seem to have gotten the message with Eddie Murphy, whose universally panned recent film "A Thousand Words" tanked at the box office.)

But enough preaching. People are always going to pay money to see bad films, no matter how much critics try to warn them.

In honor of "Jack and Jill's" historic feat, here are 10 other memorable Razzie accomplishments:

1. The previous record for most Razzies was held by the 2000 John Travolta sci-fi bomb "Battlefield Earth," which won all seven categories for which it was nominated and later was recognized with Razzies for "worst drama of our first 25 years" and "worst picture of the decade."

2. The most celebrated Razzie honoree of all time is Sylvester Stallone, who has been nominated 30 times for acting, directing or writing. He's won 10, including a 2000 nod for "worst actor of the century for 99.5 percent of everything he has ever done."

3. Madonna holds the record for worst actress Razzies with five: "Shanghai Surprise" (1986), "Who's That Girl?" (1987), "Body of Evidence" (1993), "The Next Best Thing" (2000) and "Swept Away" (2002).

4. One of the finest actors of all time was awarded Razzies in two of the ceremony's first three years: Laurence Olivier won a worst supporting actor in 1980 for "The Jazz Singer" and worst actor for the 1982 Korean War debacle "Inchon."

5. The highest-grossing worst picture Razzie winner is "Transformers: Revenge of the Fallen" (2009), which earned $402 million domestically.

6. Sandra Bullock is the only actress to win a Razzie and an Oscar in the same year, earning worst actress for "All About Steve" a night before winning best actress for "The Blind Side" in 2010. She was also only the second Razzie-winning actress to attend the ceremony, following Halle Berry for "Catwoman" in 2005.

7. Two men have won worst director Razzies in multiple years: John Derek for "Bolero" (1984) and "Ghosts Can't Do It" (1990) and M. Night Shyamalan for "Lady in the Water" (2006) and "The Last Airbender" (2010).

8. Despite his penchant for overacting in bad films, Nicolas Cage has never won a Razzie — although he has been nominated five times. Try harder, Nic.

9. Hayden Christensen is the only actor to win two Razzies for the same character, winning worst supporting actor for his portrayal of Anakin Skywalker in "Attack of the Clones" (2002) and "Revenge of the Sith" (2005).

10. Proving how subjective music is, three songs, including Aerosmith's "I Don't Want to Miss a Thing" from "Armageddon," have been nominated for both best original song by the Oscars and worst original song by the Razzies (a now-defunct category). None of the three won either award.